Sihui had me for her ROM to her civil ceremony to her traditional Malay wedding. I had lots of fun creating new looks to suit every single occasion. I have to admit, I am totally thrilled dressing Sihui for her Malay wedding. I love getting to know more about the wedding cultures of other races and there is so much fun dressing up her hair. She wanted makeup that is natural which is why she chose me over a Malay bridal makeup artist. I gave her a slightly smokey eye makeup for her Malay ceremony but still kept it soft and glowy.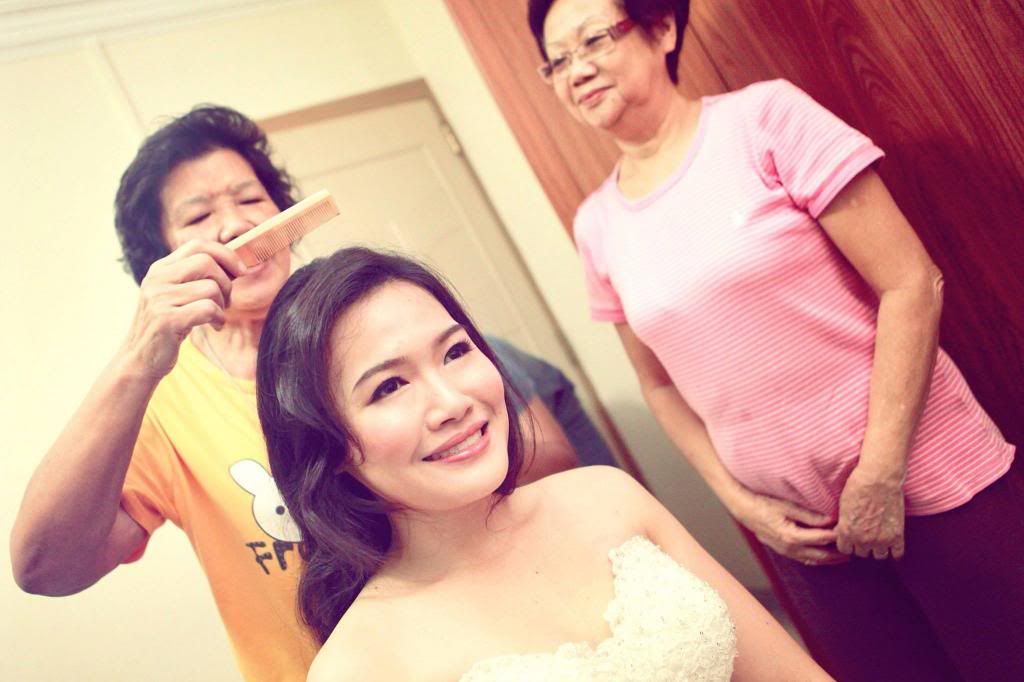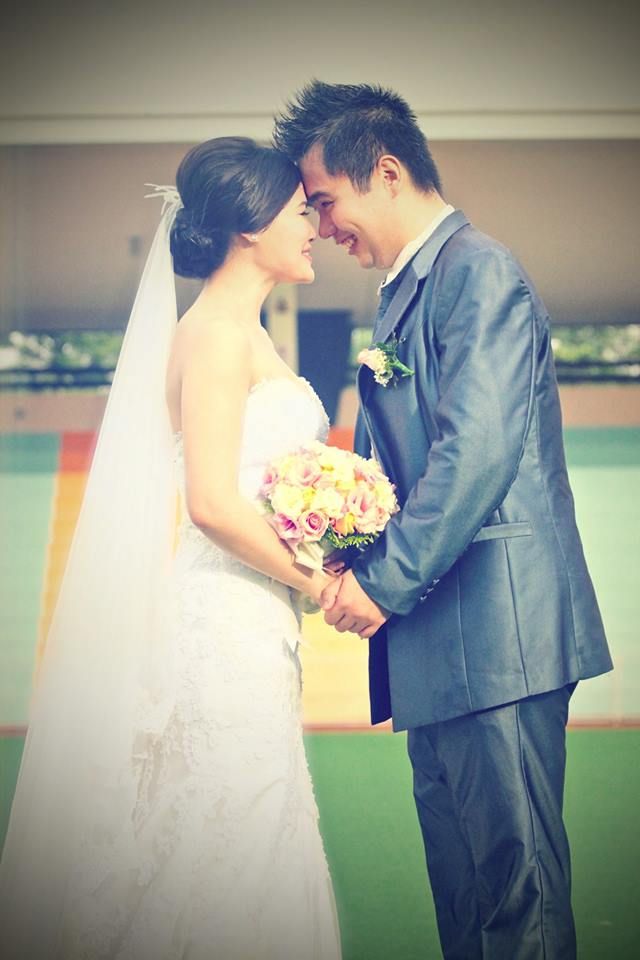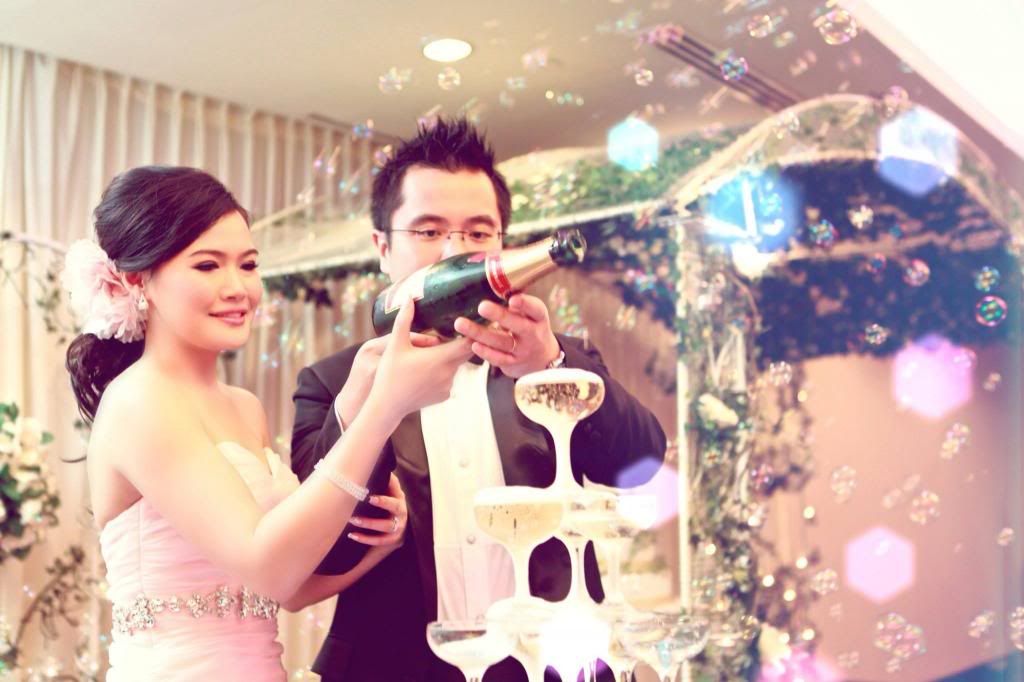 Another air stewardess to wow everyone. Priscilla has this ability to smile at every single moment when the camera turns to her. She attitudes it to her work. We had 3 looks for the day. 1st a low chignon for her mermaid wedding dress. When she changed to evening gown, we went for a high poofy hairdo for a grand entrance. Her last gown was with a elegant sweet let down hairdo to go with her romantic pink gown.
Pureness in white. The baby's breath add that touch of whimsical romance
A subtle smile with all the grace.
Na Hyun is a Korean bride so I did something different from my usual makeup style with just a slight blush and a rosy lip. And achieving what I always aim to achieve for every bride – porcelain dewy complexion. I am loving this look.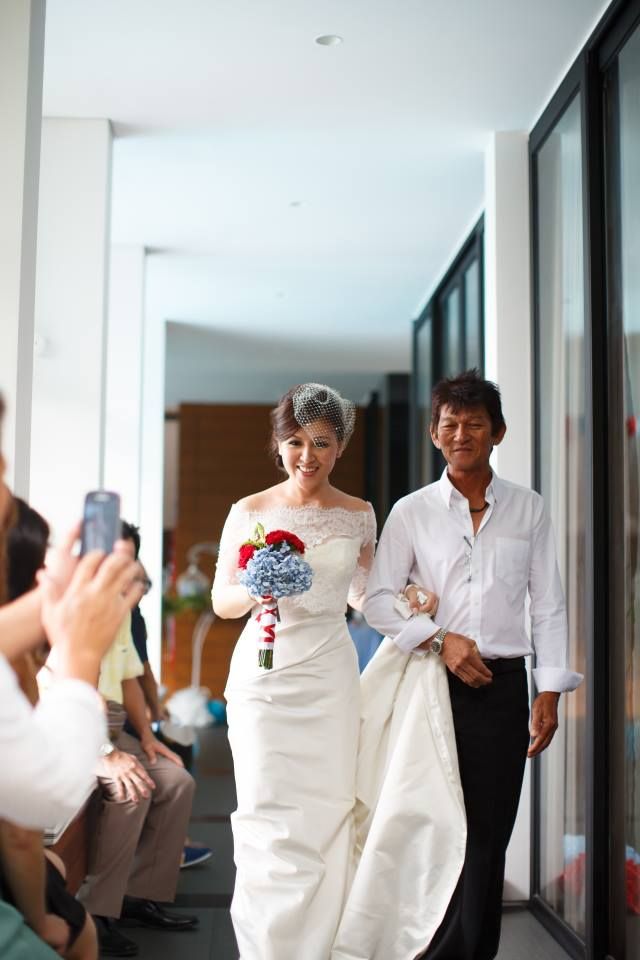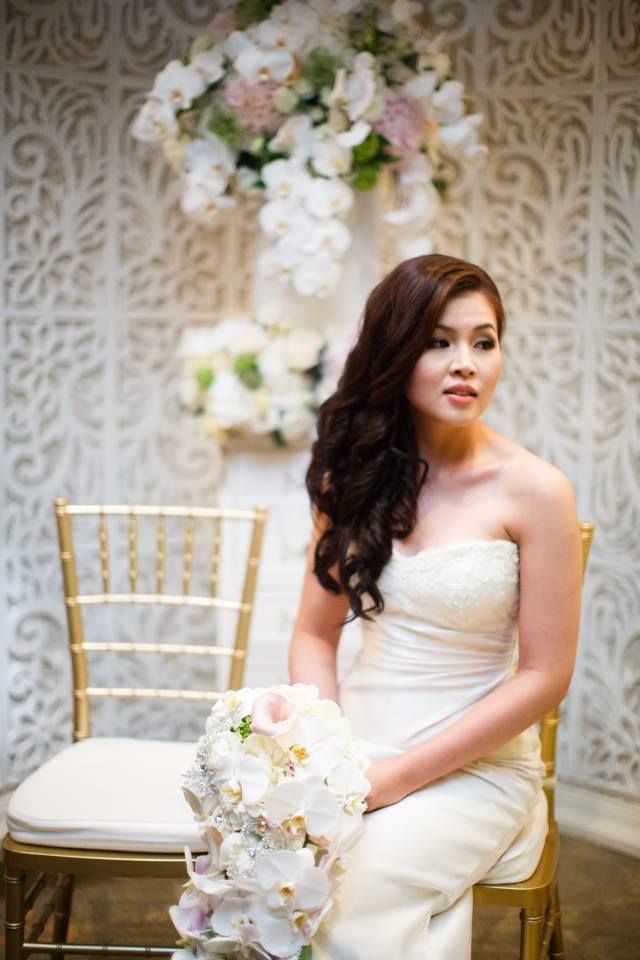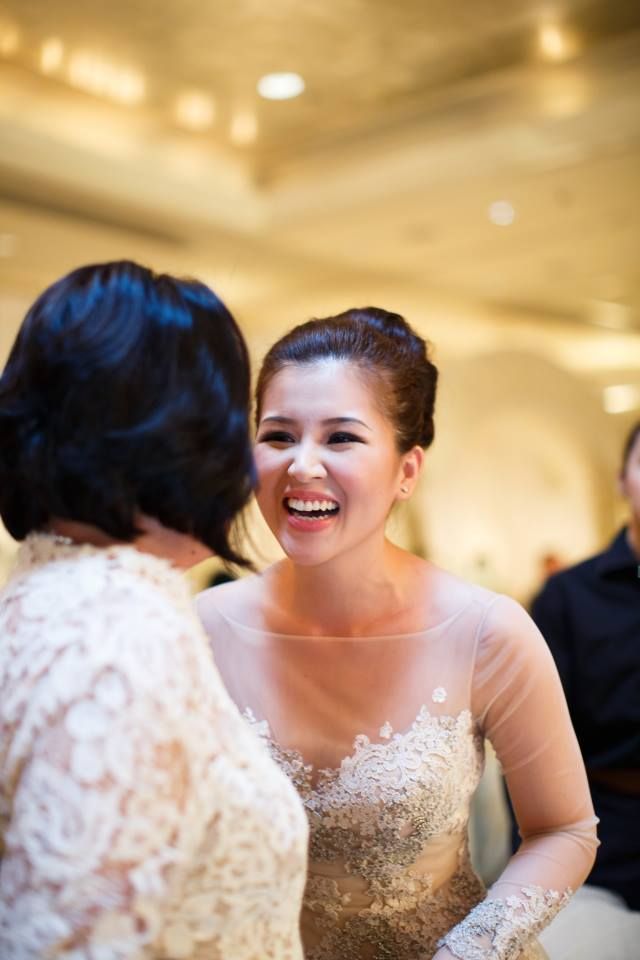 I am always impressed with the mannerism of air stewardesses. They brought their service oriented attitude into their daily lifestyle so it is always a joy to be with them. Calista is happy-go-lucky bride and the atmosphere that morning and evening was very enjoyable.
Calista's ROM is a vintage glam theme so we have a neat side chignon and finish it with a bird cage veil. For her actual evening dinner, we had a long side swept hairdo for a sophisticated sexy look. The second march in was back to her air stewardess roots, a clean high bun to show off her nice long neck and her gorgeous gown.
Thank you for having me around. Calista's wedding is featured on Female Brides Oct issue. Look out for it :)
Pictures by Tinydot Photography – Yu Hsin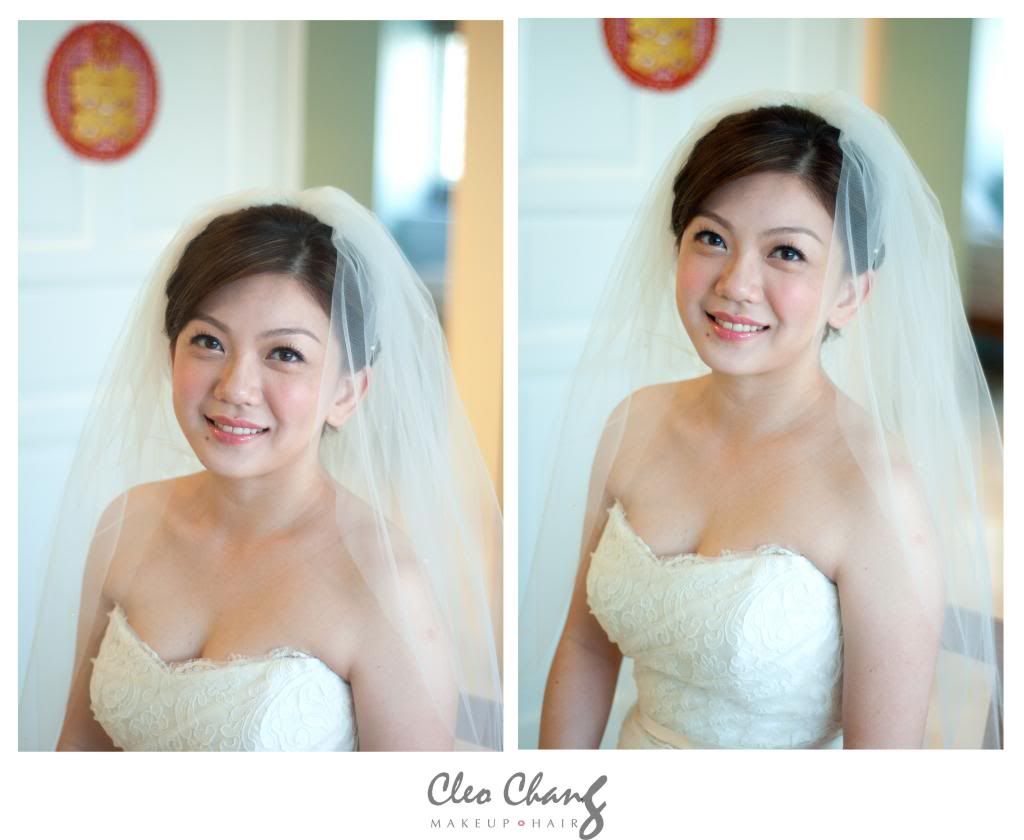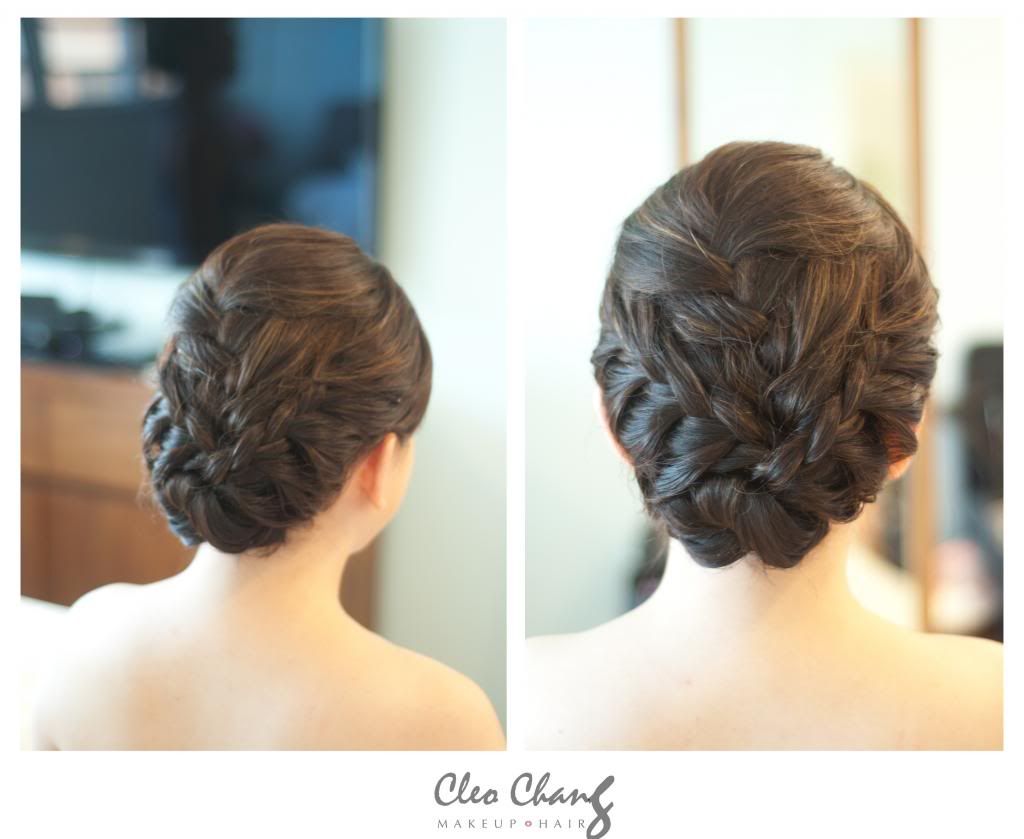 This is simple. I want to look like her on my wedding day.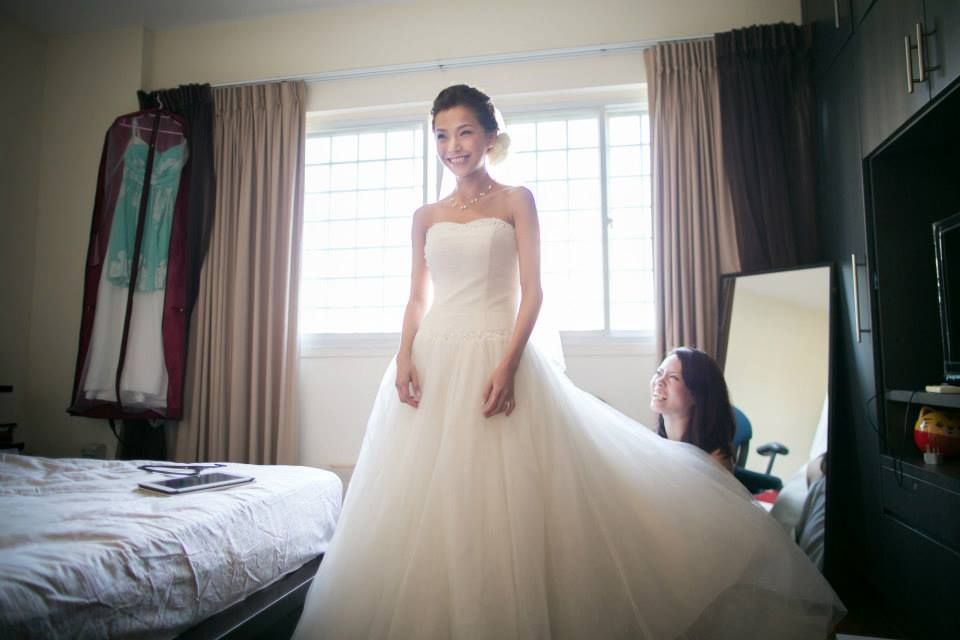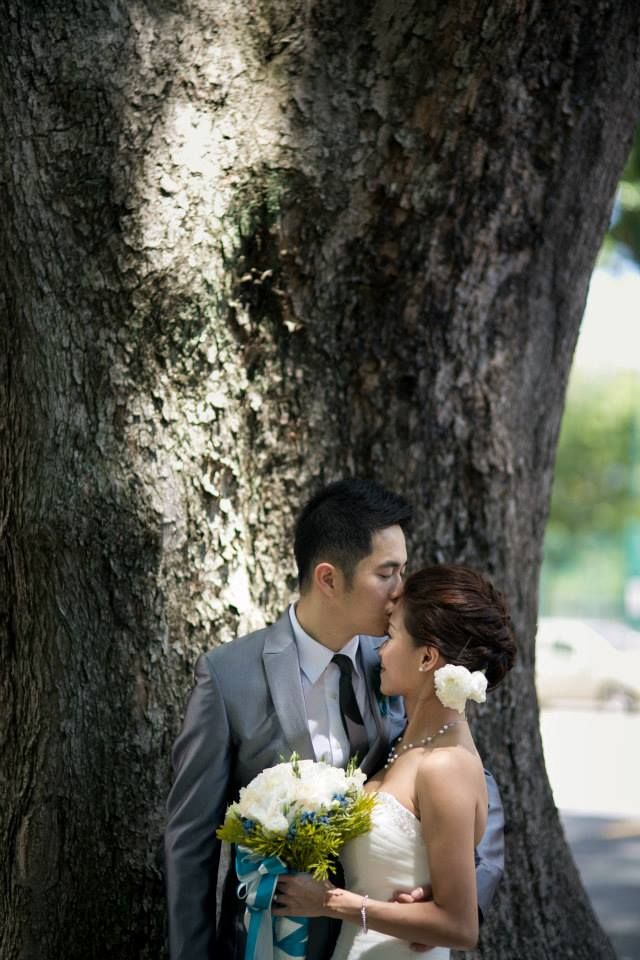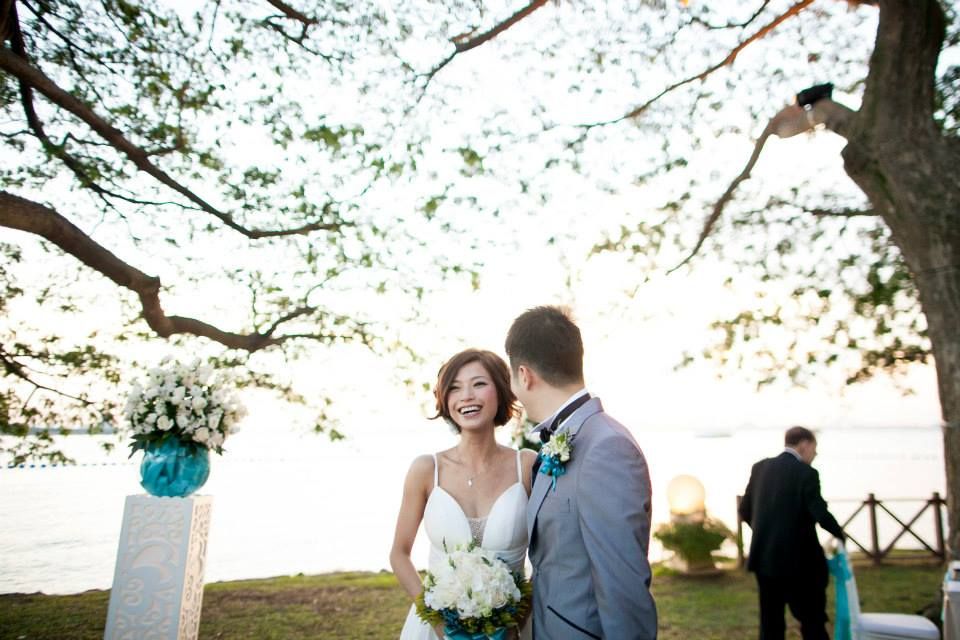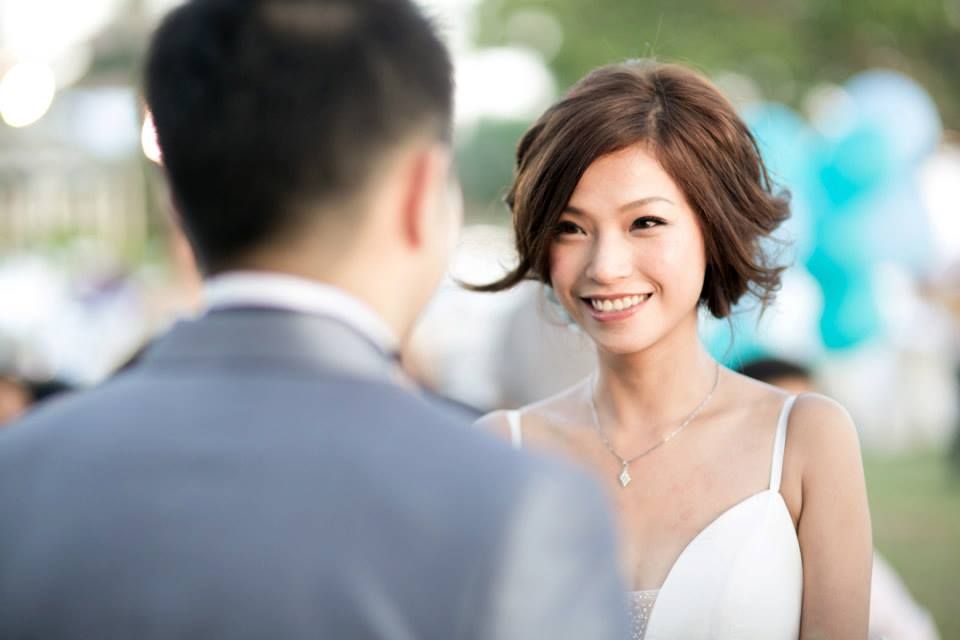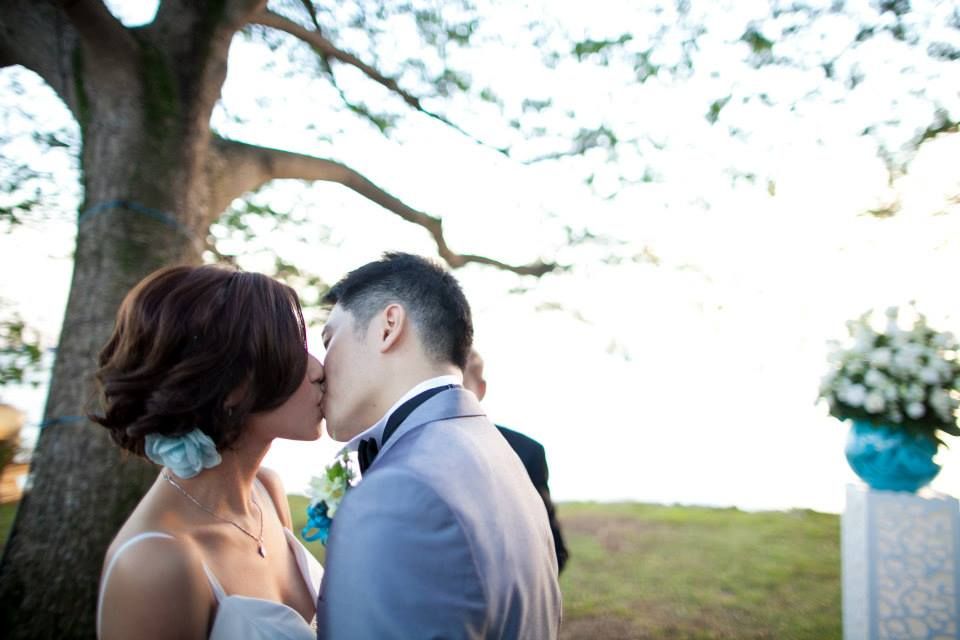 Sandy is one of the strongly independent ladies I have the privilege to meet. To match her strong independent personality, we came up with a nicely curled up hair, neat and simple for her actual day wedding. For her evening, taking place at Rasa Sentosa, we had her hair let down as it has always been. We curled it for that Korean look. Its made up but yet so easy breezy. Just right for her outdoor solemnization. Makeup kept just as we like it, natural and radiant.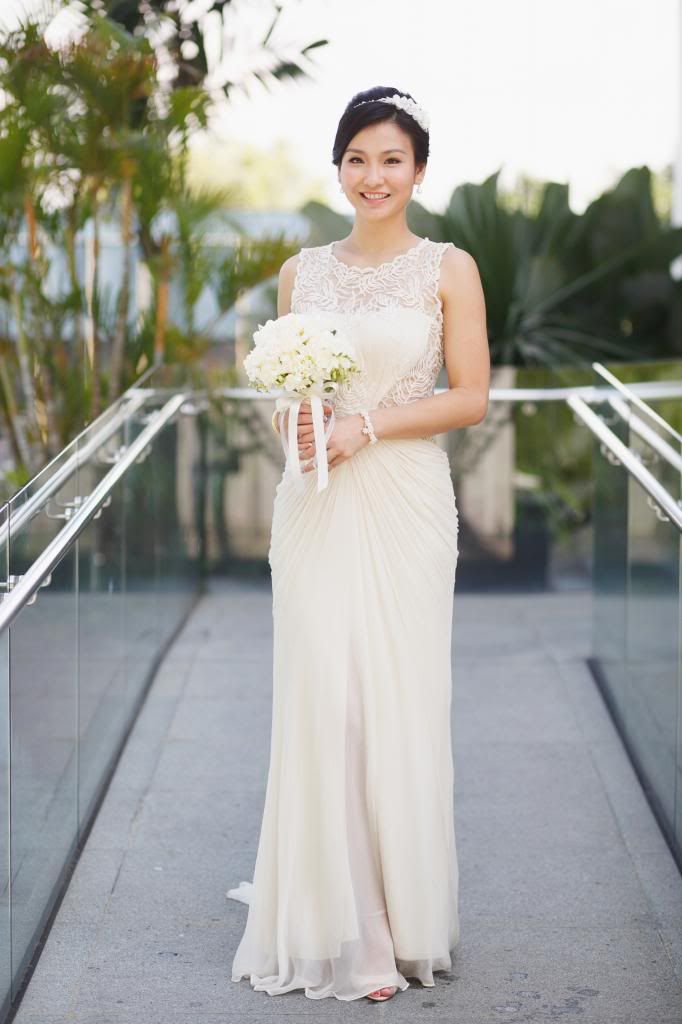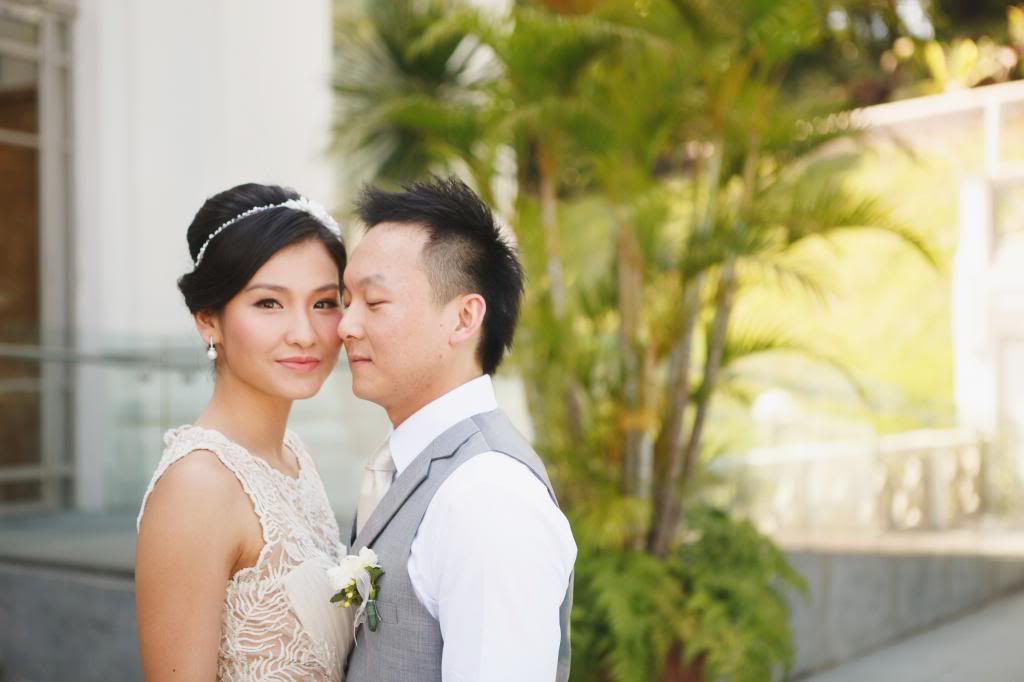 Jessica wore this amazing gown for her ROM in Fort Canning. With such an amazing gown, we kept the rest of her simple. Her hairdo is done up in a simple french Twist and her makeup as natural as we can. Her eyes were further defined with slightly stronger eye makeup and her complexion kept rosy.
Pictures by A Little Moment Photography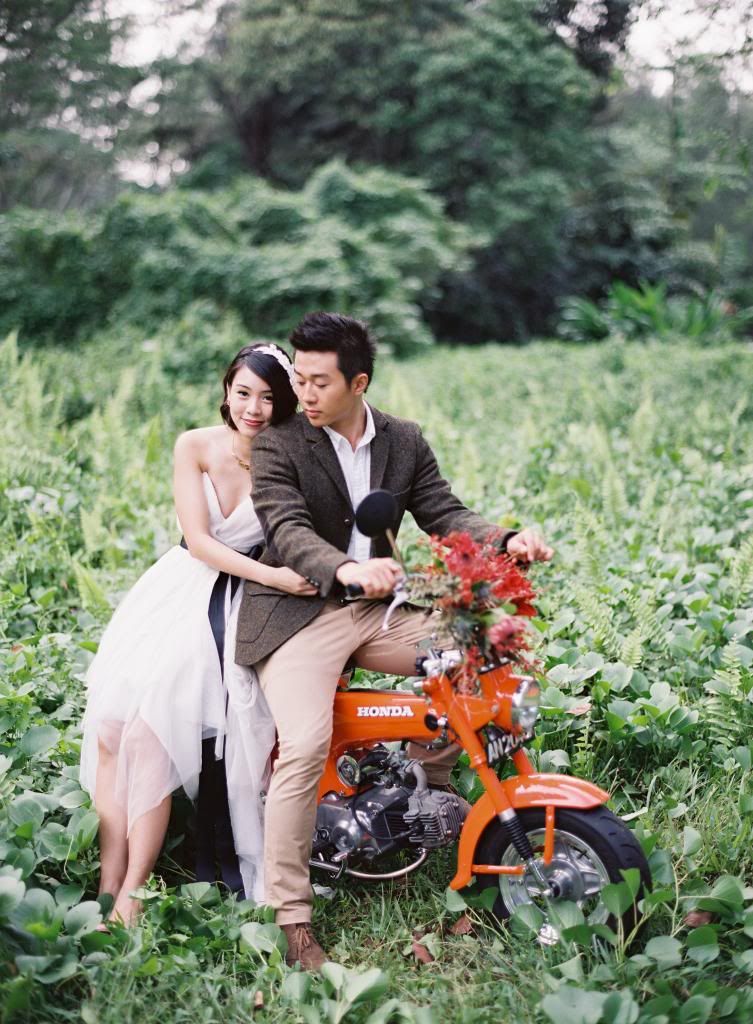 Photography: Ivan Tan Photography
florals & concept: Floral Magic • Flowers & Gifts
planning & styling: Wedrock Weddings
gowns by: Yu
hair & makeup: Cleo Chang – Makeup & Hair
baked goods: Maple & Market
furniture: XOXO & Co.
More at https://www.facebook.com/media/set/?set=a.10152082113784966.1073741826.44372439965&type=3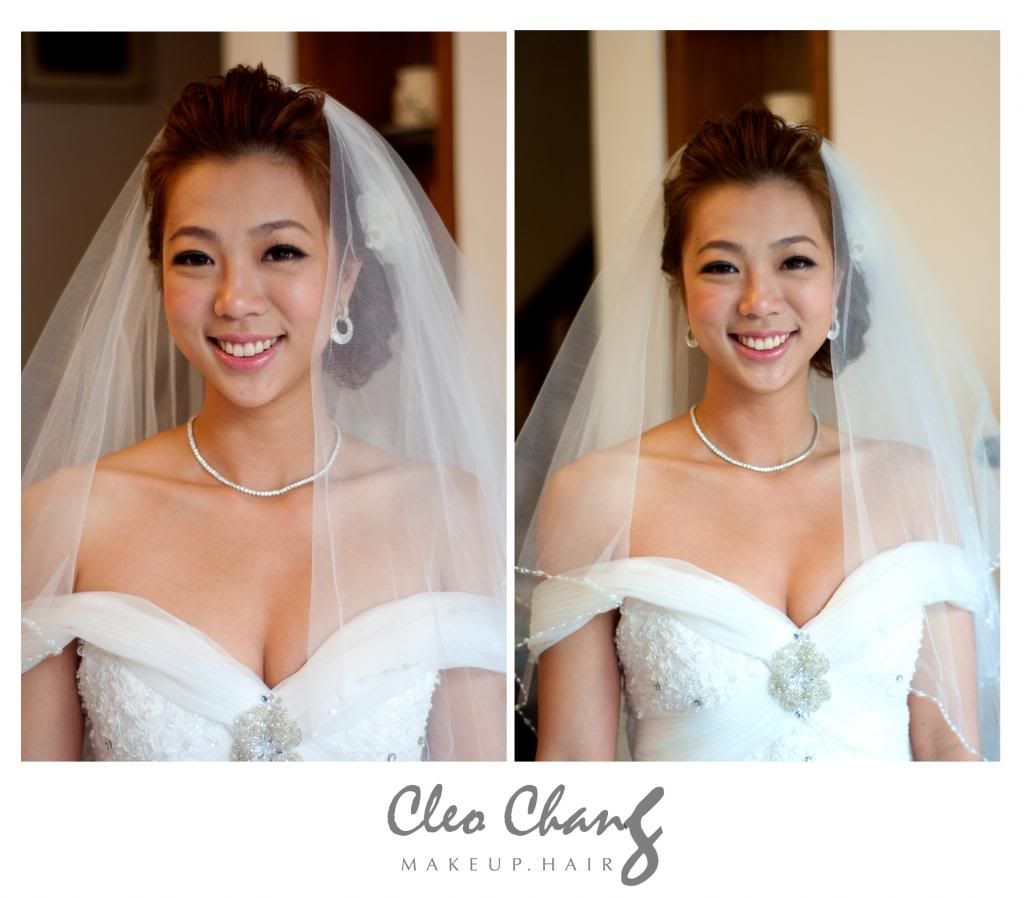 Nicole's Actual day wedding. She is the spokesperson for Gorgeous.