Yeah!! The pictures from Wee Ling's wedding!! Pictures taken by me for Her Gorgeous Moments . collections are in my old blog.
A side chignon and very natural makeup for the morning. A neat Korean twisted hairdo for the evening. A slightly heavier eye makeup in the evening as well to suit the warm lightnings of One Rochester. I think the decorations looked divine. They looked like they were underneath a large flower :)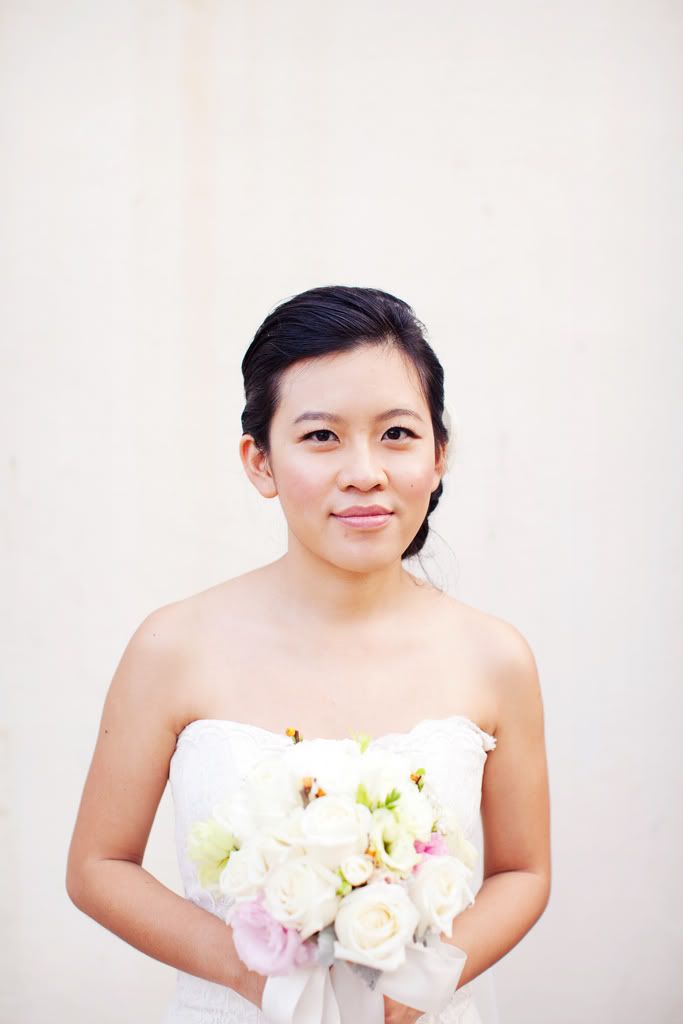 Just to show that it's me!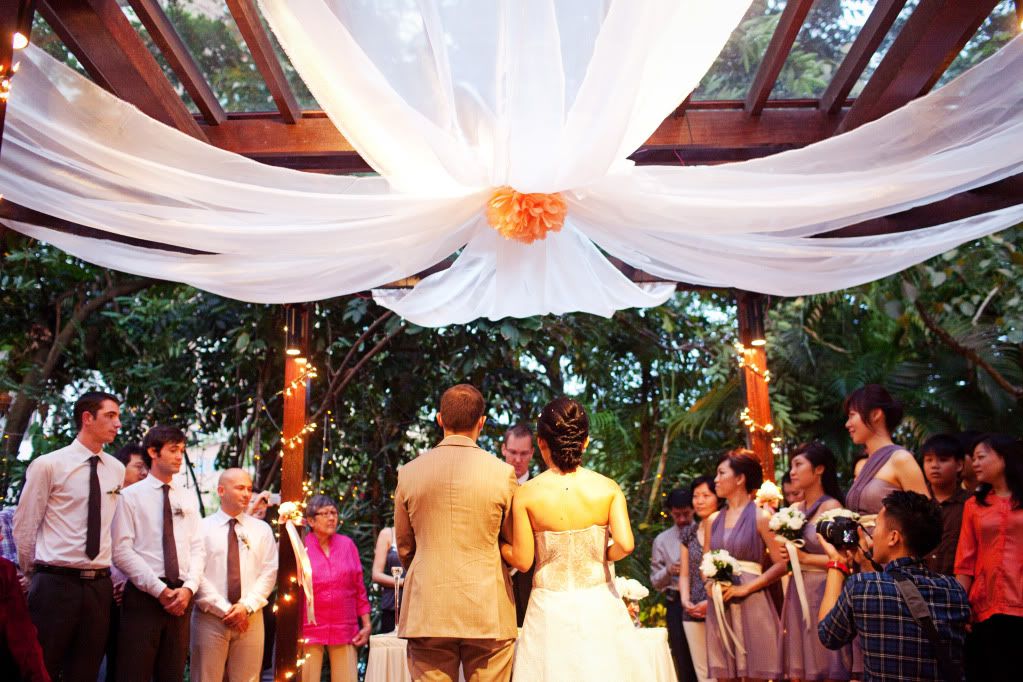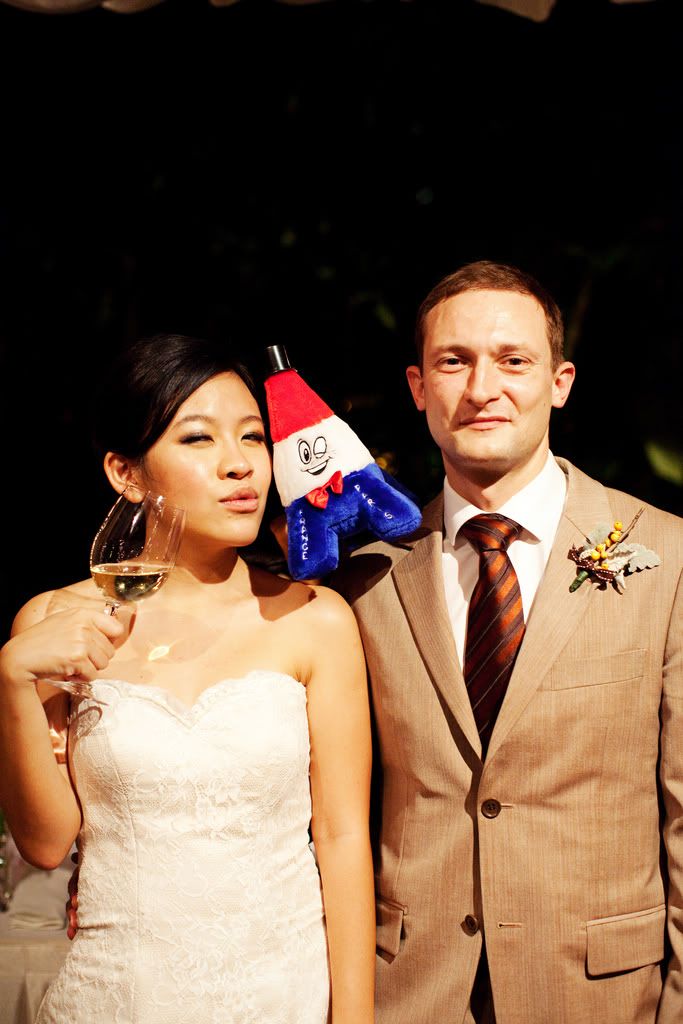 Photography by Ivan from Jon Keng Photography
Special thanks to Wee ling for these fabulous pictures. Thanks for everything :)