Pearlene would be the bride that I had met the most number of times. Starting from the makeup trial, ROM, hair trial then at last her Actual Day Wedding. The times we spent trial-ing on the hairstyles, gossiping and laughing was sure fun.
Right from the start, Pearlene had told me what she likes so it was easy for me to work from there. And after many discussions over the emails, Pearlene settled on a side chignon for her ROM that she had fancied through my previous blog entries. Her makeup was kept natural for a blushing glowing look.
For her actual day wedding, it was again another round of intense round of emails and discussions – pictures of her gowns and different hairstyles to go with the gowns. After Pearlene had decided on her morning gown, we settled on a classic hairdo to go with the poofy gown.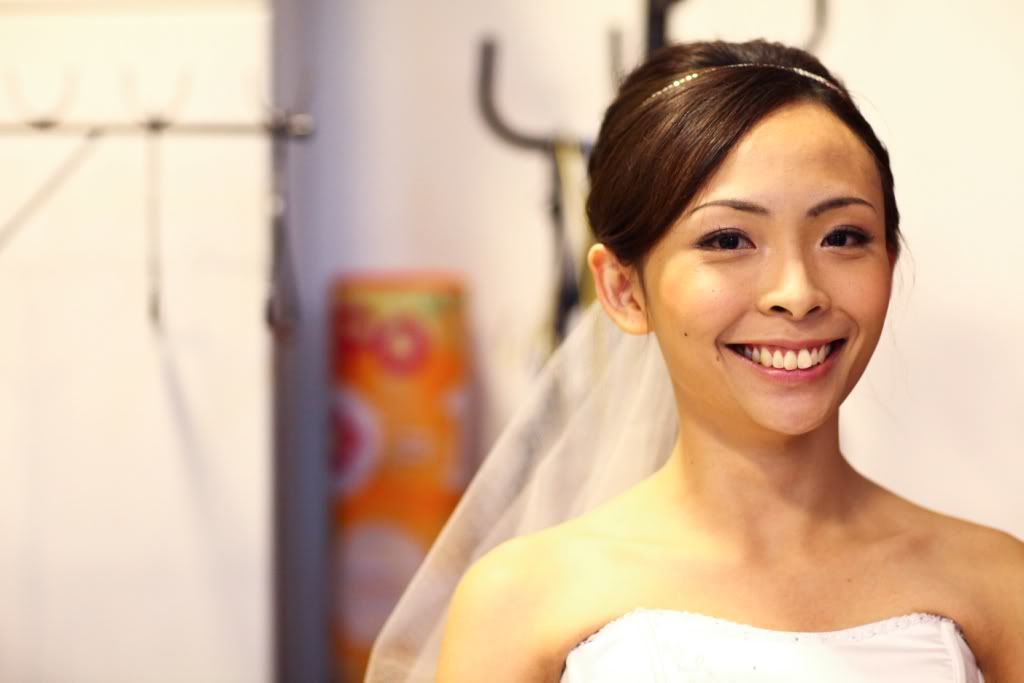 For Pearlene's 1st march in, she choose a hairstyle that she liked very much right from the start. Cascading curls for a soft romantic look. I played up her eye makeup for the evening with a slightly smokey eye makeup.
For Pearlene's 2nd march in, it is elegance and chic. A dramatic smokey eye makeup with a clean swept updo finished off with a cute ribbon bling accessory that I love. This look brought out Pearlene's slim figure and confidence.
Thank you Pearlene for all your support and I am extremely glad to be part of your wedding. Best wishes and keep it touch :)
Photography by Yi Ting from One Eye Click