I always think it must be fate that brings two person of the names starting with the same capital together. Really, what are the chances? Very fortunate to know this great couple and I am always charmed by Esther's hospitality and her smile. When she laughs showing off her cute dimples, I can't help but laughed along.
Esther is very tall and slim and she had chosen 2 jewel neckline gowns for her wedding night. Before her 1st march in, Esther chose to put on a very red lipstick color coz she has always wanted to try. For the 1st march in in her purple cheongsam we changed the lipstick to a peachy color for a natural look. Eyes were played up a little for the evening look.
For her second march in, we wanted to create a more stylish and clean look so we had her fringe all up and hair all up into a twirled bun to show off her neckline. Very elegant.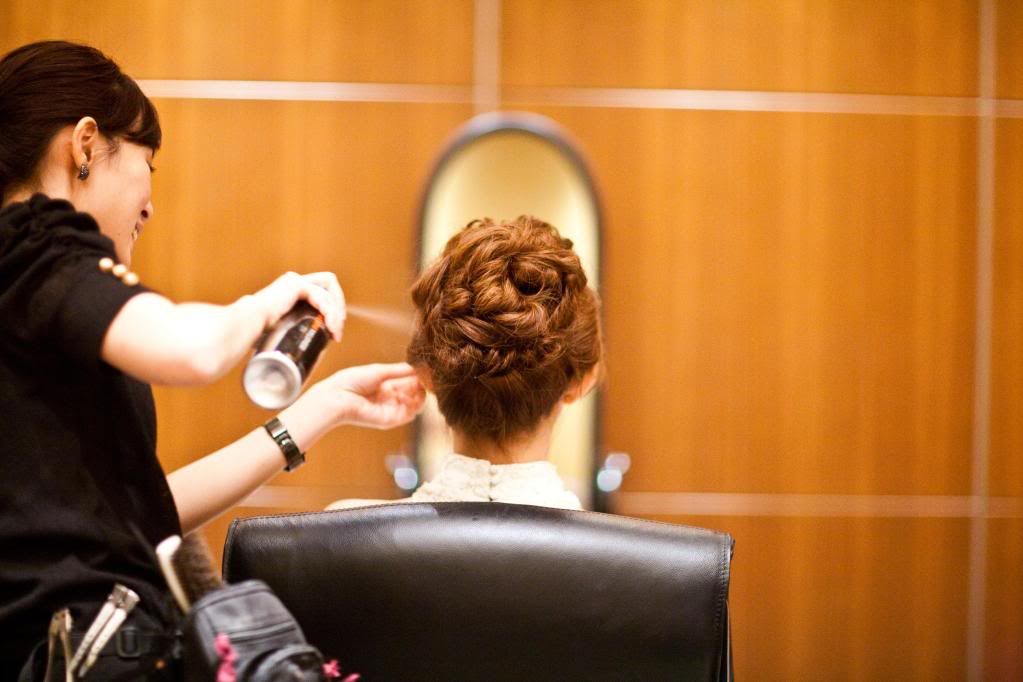 Thank you Esther for the lovely pictures and your invitation to your dinner. It was a lovely experience.
Photography by Bittersweet by Joseph