I remember Linda very well because her fiance and her came from Medan, Indonesia. They arranged for their pre-wedding shoot in Singapore and I am very lucky to have the chance to work with them. She had very clear ideas of what she liked and the themes she had in mind. I was totally blown away with the pictures which along with their well-planned themes looked fantastic.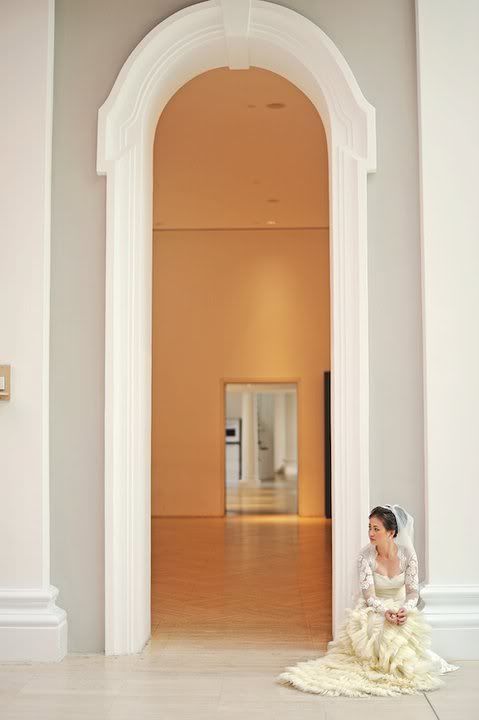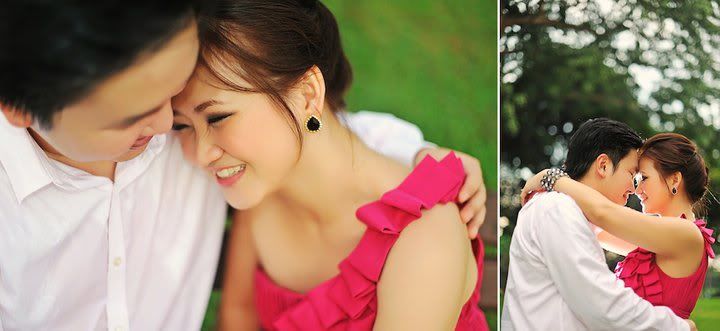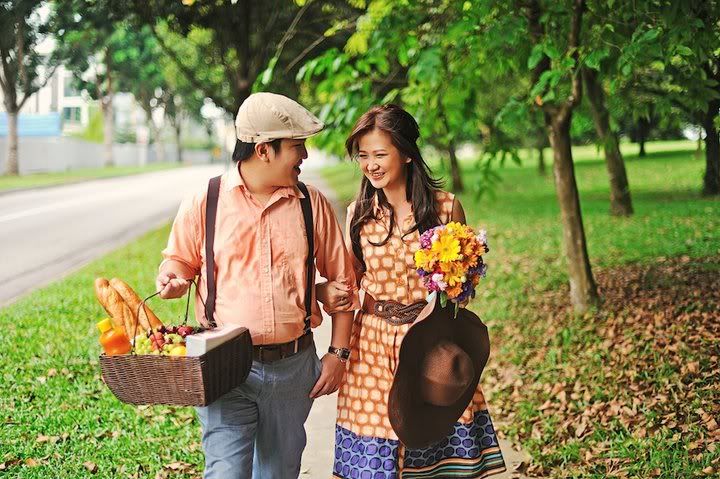 Linda had an Audrey Hepburn inspired hairdo for her beautiful wedding gown. This is one of the prettiest wedding gown I have laid my eyes on. Absolutely stunning. Linda looks very queen-like in her wedding gown and hairdo. A side chignon for her fusion pink toga gown and a let down hairdo for her causal shoot. It is worth mentioning that her hairstyles are creations of a mixed of her real hair and hair extensions as Linda has shoulder length hair. I do not usually use hair extensions but I think the effect was really nice. I might consider using hair extensions more often from now.
Photography by Juvenco Pelupessy from in.Capture Images, Indonesia. The rest of the pictures can be viewed at his port. I love how he captured the candid moments. Brides from Indonesia, if you are planning a trip to Singapore do get Juvenco!
Last and not least, thank you Linda and Beny for the experience and the breakfast. I am starting to love Pocari Sweat. My Indonesian colleague immediately could tell you guys are from Indonesia when she saw me carrying my breakfast into the office. She said Indonesians love that drink.
Bridal Attire: Hartono Gan