One of the more elaborate weddings that I participated in, starting from bridal day makeup to church to evening dinner. Christine had a different hairstyle for all 3 different segments which made it very interesting for me. Usually brides will have the same hairstyle for morning gate crashing and church. This time, the veil is placed differently for both separate events, allowing more creativity to flow.
Morning was a Korean-like twisted hairstyle. It was neat but interesting at the same time as thecurls gave more dimensions to her hair. With such, we chose not to use any hair accessories, and just let the veil be its only accessory. Makeup was kept natural as Christine has very sharp features. Just a slight rosy blush and lips.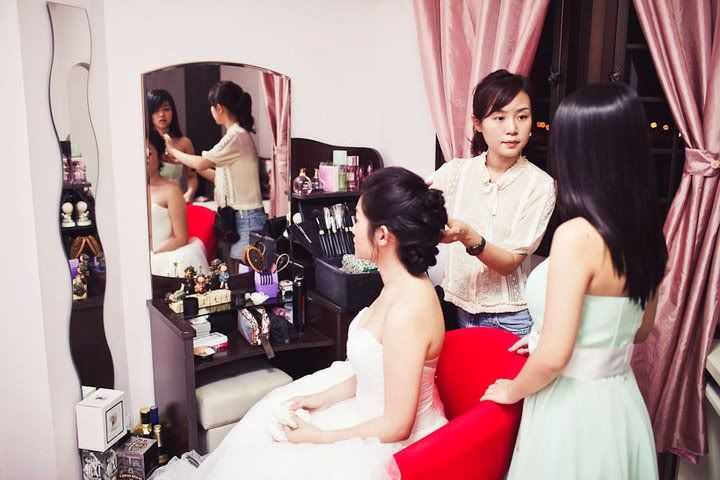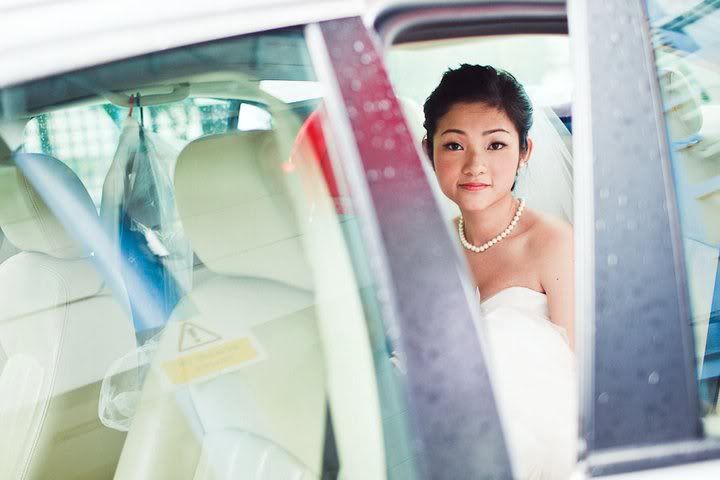 For church, we changed into a slightly more playful hairstyle. Unlike normal buns, Christine had a bun with curls for more texture, thus giving it a more youthful look. This is an example that not all buns are boring. Since it is Church and everyone will probably see more the back of Christine head than the front most of the time, a tiny tiara is placed below the bun for a dazzling effect.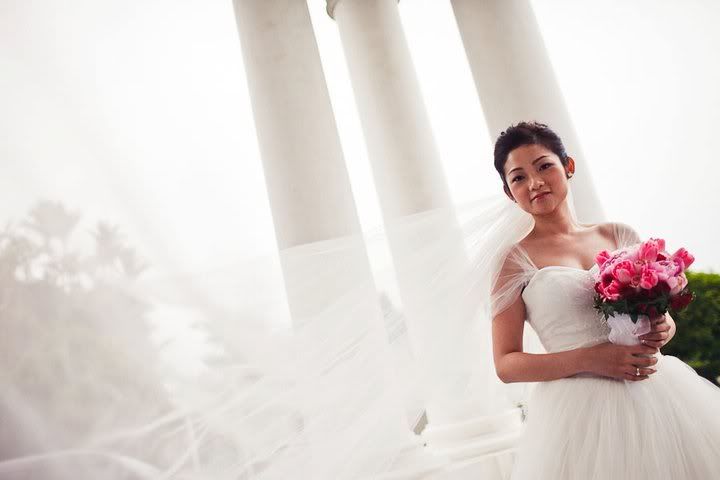 Now comes the evening. A more smokey eye makeup is done for Christine with a mixture of plum purple and dark brown. Her hair was kept neat and left on the side for a softer look. Love how it looked with her dangling earrings and her Indian Sari.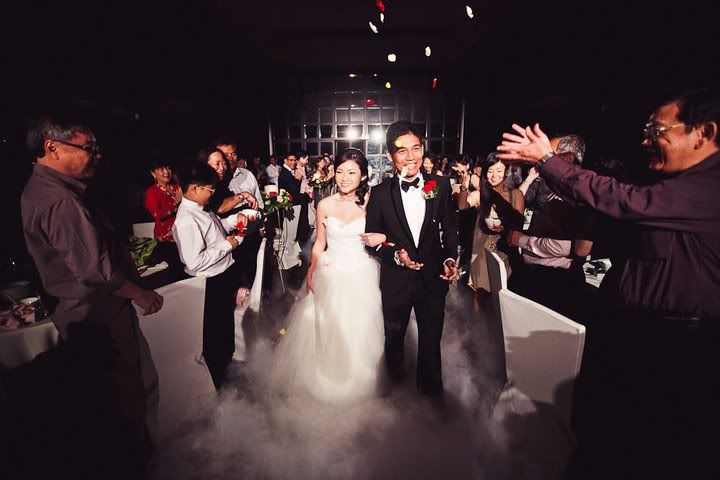 Photography by Melvin Ho
Thank you Christine for the pictures. Really enjoyed working with you. It was a breakthrough on my side to introduce another hairstyle that I never had done before. Love how it looked on you.