It seemed like I am very slow in updating my blog again. October was such a busy month. My weekends were filled up to the rim. If I was not doing makeup, I was on the roads – dazed. I am pretty sure lots of you had attended at least 1 wedding this October. I married off two friends in this month and it was so much fun. I sooo look forward to see their pictures as the photographers happened to be friends of mine too. Speaking of friends, I always get to make new friends from my job. And Katharine is one bride whose friendship I really treasure.
From our 1st awkward meeting to discuss about the hairstyles (remember the mood board?) till her makeup trial to her actual day, Katharine has always been very thoughtful, attentive and so very nice. For her hairstyle, we settled for a cute princess-y hairdo to go with her princessy gown. But Katharine do have an edgy style so instead of the usual tiaras, we went for simple bling hairbands for her hair accessory.

(My hairspray posed for this picture. Awesome)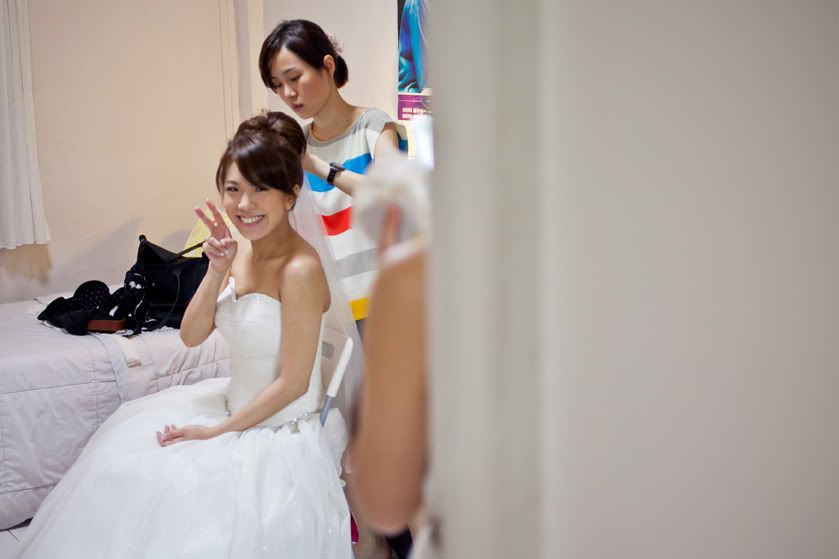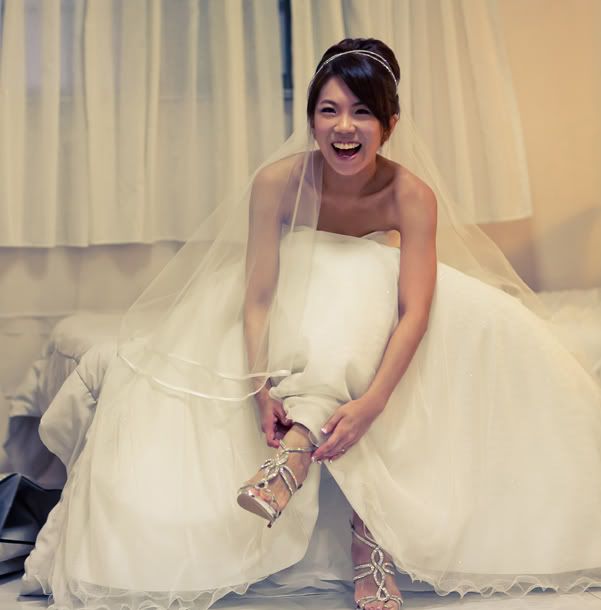 Evening is a more feminine side do. Katharine has thick coloured hair which is great for hairstyling. The curls gave alot texture for her hair.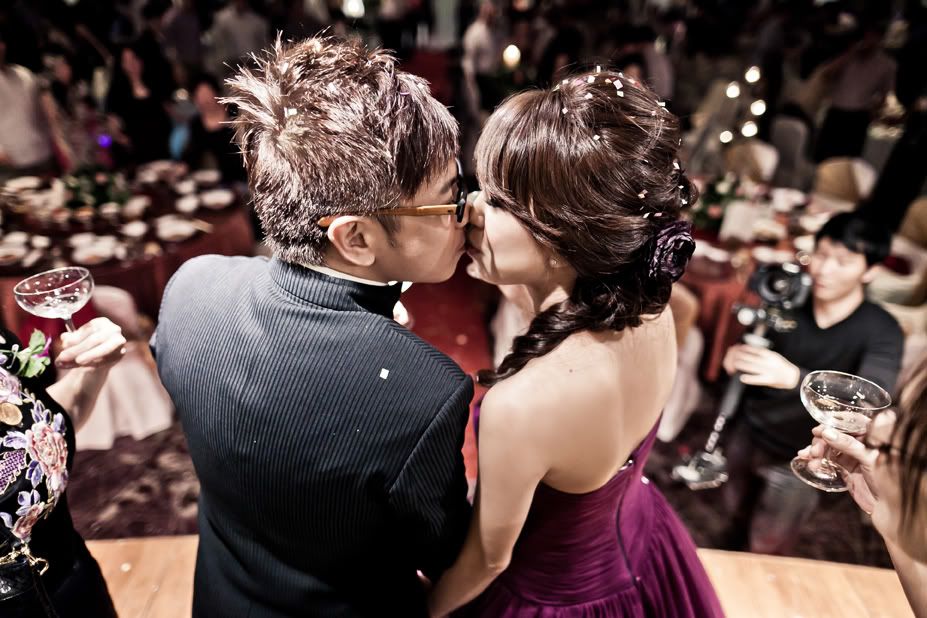 Thank you Katharine for your support and friendship. It always warm my heart when you leave me those nice messages on facebook. So sweet la. Thank you for the pictures too. Yours is one of the nicest weddings I ever seen. Love the pictures and the video. You and Junrong look so sweet together. Best wishes ya~
Photography by Raymond Phang photography