When you have a bride telling you she is never envision herself in a white bridal dress before, you know you can expect something special for her wedding.
Indeed, Felicia wore a red polka dot short dress and hey, her wedding was held at one of the bars in Clarke quay. Happening I must say.
Looking at Felicia's pictures, I can feel she was over-the-moon and her husband and her were enjoying every second of their wedding.
It is so important that couples remember the essence of the wedding is to celebrate the love they share and loving who they really are.

Felicia and her husband totally nailed it :)
Her hair is curled up into a long ponytail and finished off with a vintage black bird cage veil. Smokey eye makeup for the sway~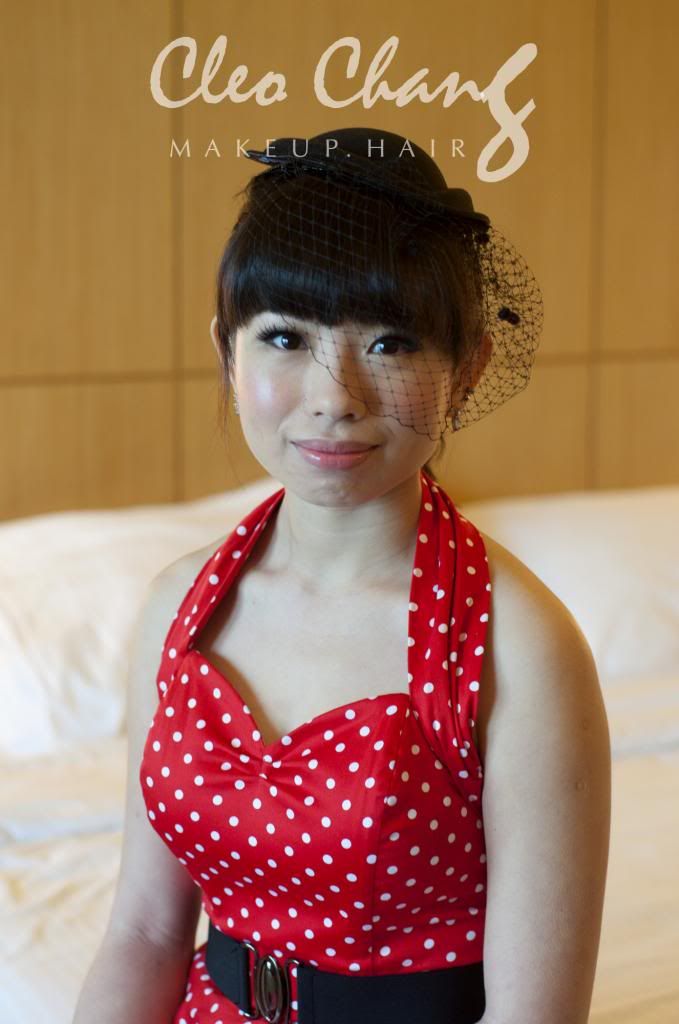 Pic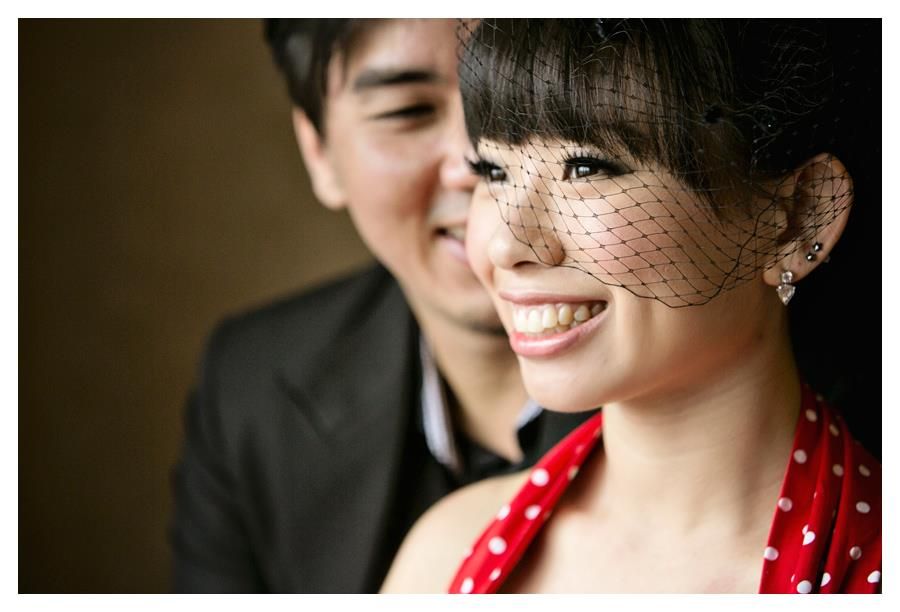 Pictures by Acapella Photography