It is always a joy to work with people whom I have already known be it friends, old schoolmates or photographers that I always get to work with.
Denise's wedding was special because she is the best friend of my best friend. So we heard of each other and we went out sometimes. As a occupation hazard, I will secretly keep staring at Denise (sorry!) and think what are the possible styles I could do for her. Lol, if you catch me staring at you, I really mean no harm. So when the day she asked me to help out for her wedding, I was of course happy to help, but keep thinking.. Ohh, the day has come.
Denise like things simple and fuss free. So we keep her hair simple and let her elegance shines through. Thank you for having me at your wedding.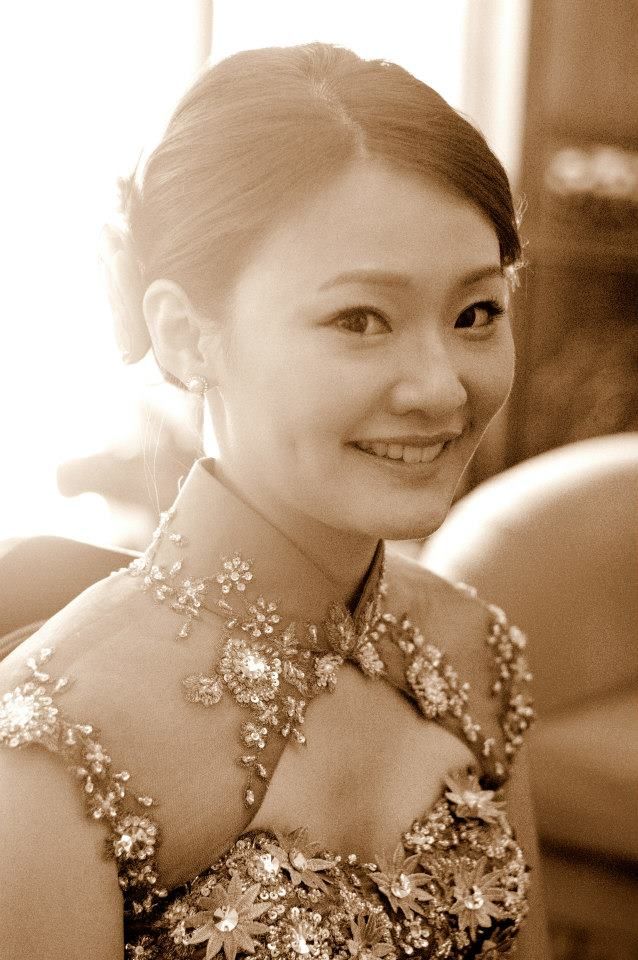 1st Picture taken Chan Kar Mun
Rest of the pictures by Karen Zheng :)